Birds are Back in Benin
October 09, 2020
BIRDS
As I have already mentioned, the choice of West Africa as a replacement region for the portion of the World2 Tour occurring during the end of 2020 was made, in addition to the borders there being, more or less, open, because that part of the World is a great place to see birds. As I quickly learned, the second best thing about birding here is that, of the four most cosmopolitan and overly-common species of birds, European Starling, Rock Pigeon, Common Myna, and House Sparrow, only the pigeon is present in this area. The first best thing, of course, is even better, and that is that the region possesses a collection of species that is both highly diverse and distinctive, and which contains a large number of extraordinary and beautiful examples. One reason for that is the longitudinally varied climatic zones of this region, which, over a distance of around one thousand kilometers gradually transition from humid forests along the coasts, to savanna further north, then to the grasslands of the Sahel, and eventually to the Sahara desert. Therefore, the wide range of habitats present over a relatively small area allowed evolution to work to is best effect, resulting in a great degree of regional endemism. Scanning the bird lists of the countries I would be visiting, I quickly realized that something like eighty percent of the species would be new for me, and that was certainly an enticing prospect. Of course, like tropical regions worldwide, many of the best species can be incredibly challenging to find, but I intend to try my best.
As I often do shortly after my arrival in a new part of the World, in this case, Cotonou, the chaotic capital of Benin, I endeavored to track down most of the locally common bird species, those that don't mind living among humans. It did not take long to take care of that task this time, though the diffuse gray skies, which persisted for my entire stay in Benin, did not help. Moving between trees across from the hotel where I was staying was a group of large birds that were unfamiliar to me. They turned out to be Western Plantain-Eater. When your first species in a new city is a Turaco, it is certainly a good omen.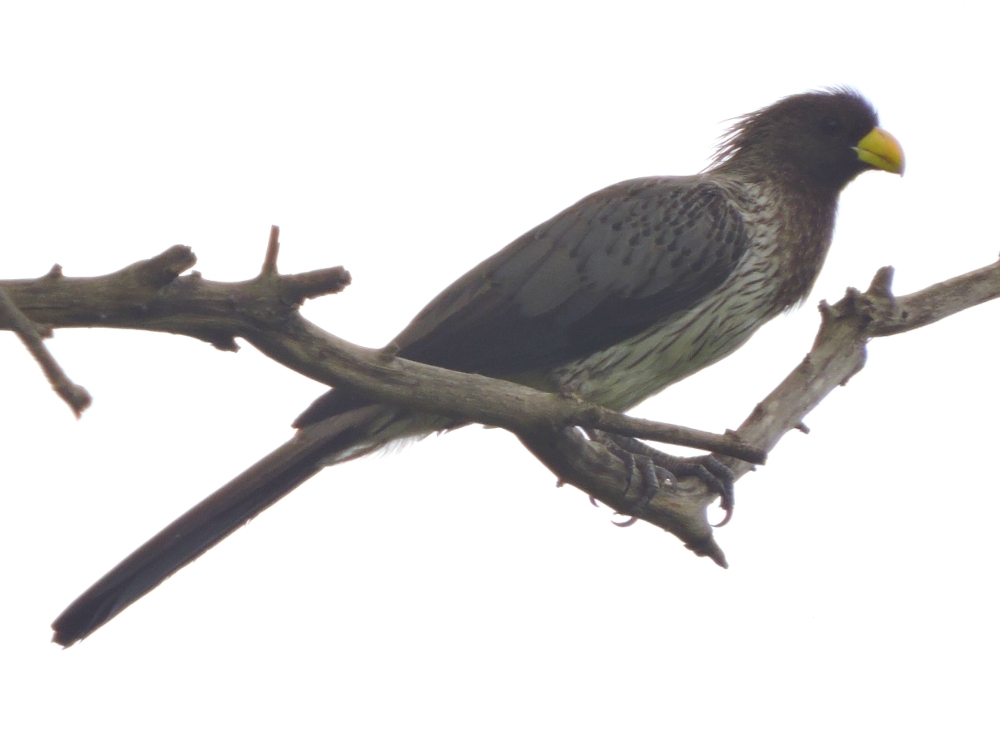 Also seen in the same area were Splendid Starling…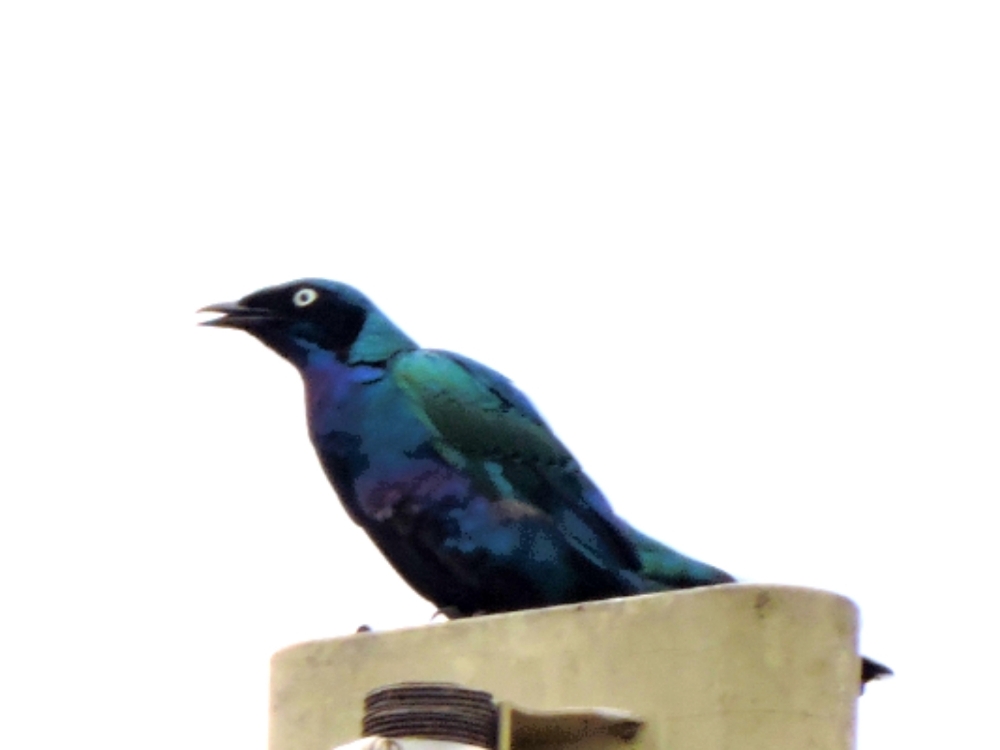 … Yellow-Billed Shrike…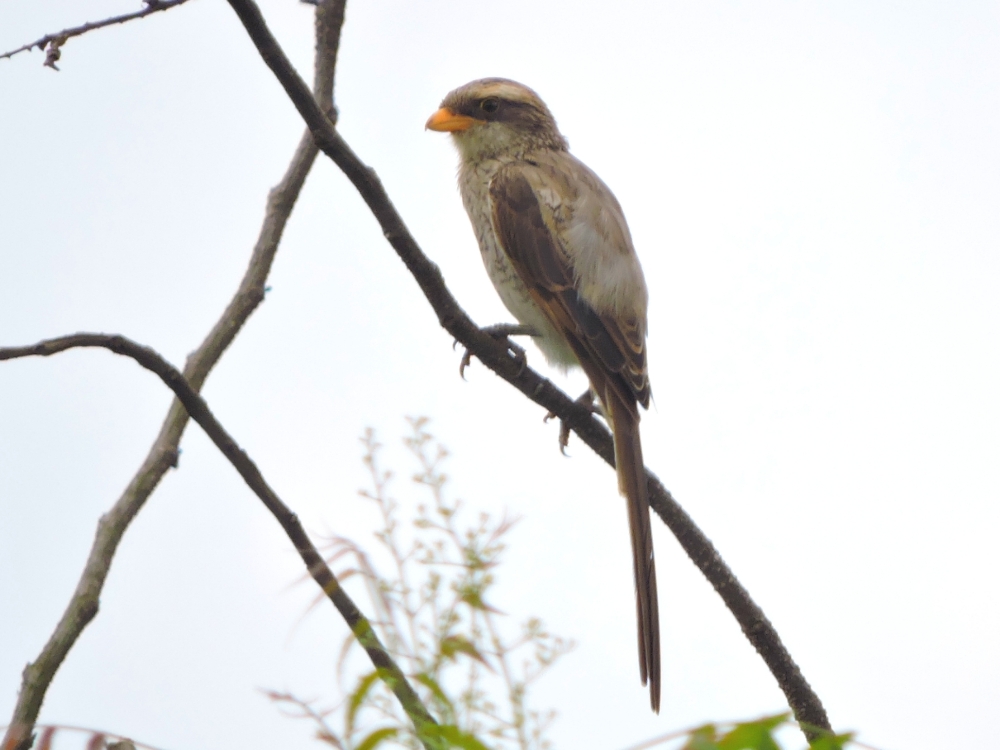 …and Spur-Winged Lapwing. Completing a nice tally of eight species, from only a couple hours of effort in an urban location, were Common Bulbul, African Thrush, Bronze Mannikin, and a frustratingly fleeting observation of Green Woodhoopoe.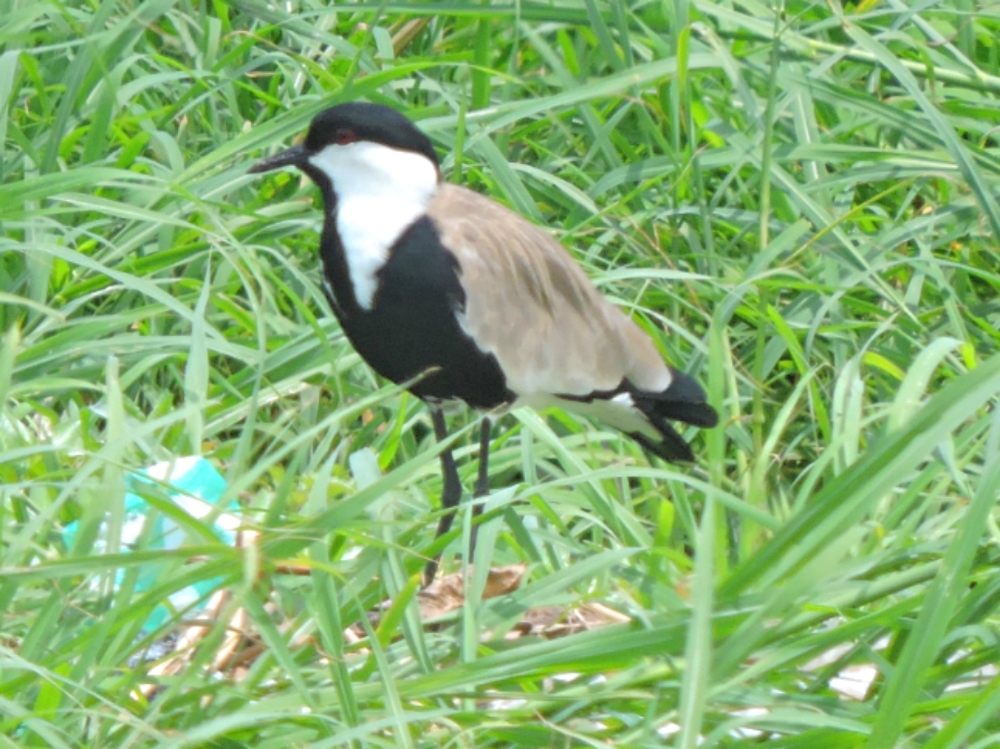 While I was waiting for my health test result, I took a morning ride to an area north of the city called Sô-Ava, a plain that is a mix of marshes and agricultural land that was pleasingly productive. The highlight was three similar, but distinct, species of Coucal, Blue-Headed Coucal…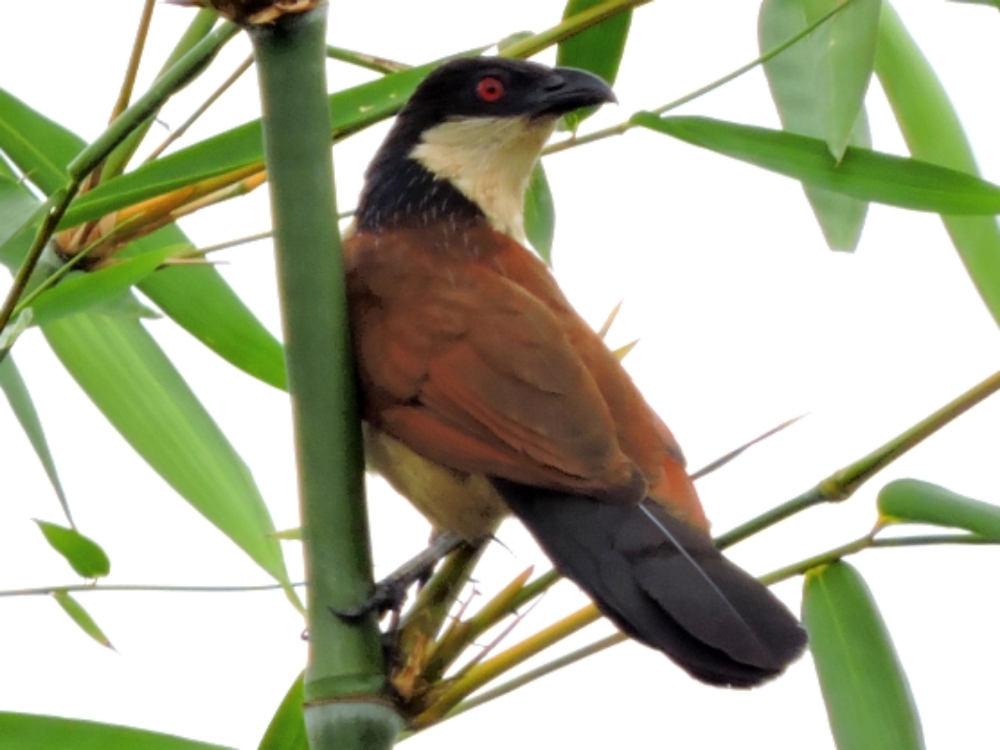 …Black Coucal…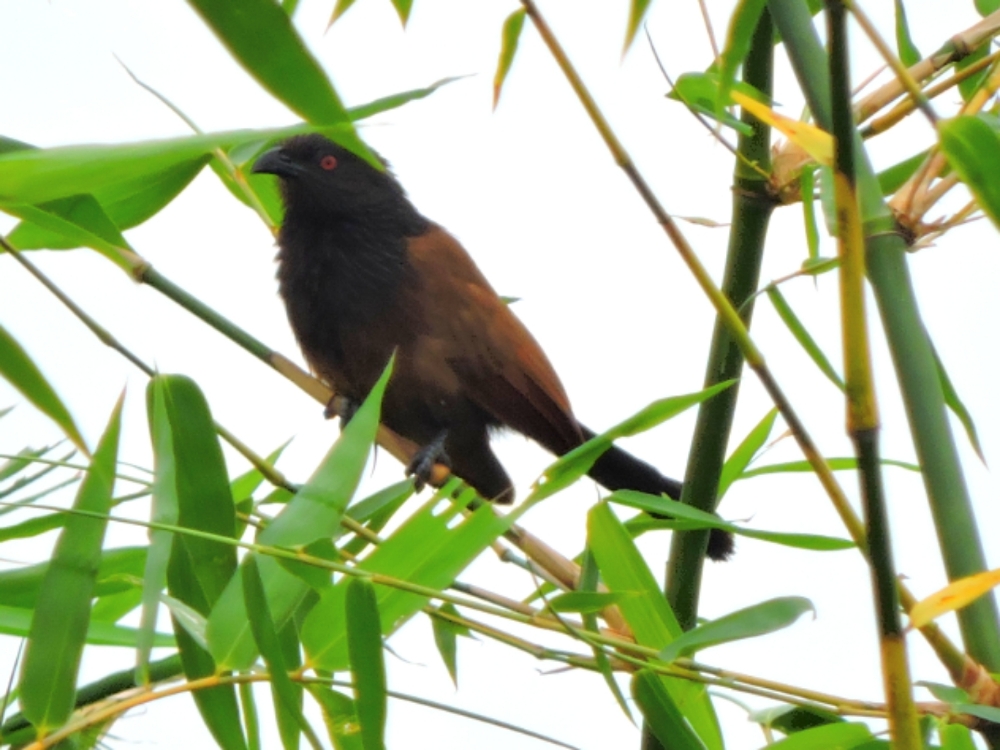 …and Senegal Coucal. Also observed that morning were Long-Tailed Cormorant, Lanner Falcon, African Jacana, Black-Headed Weaver, Slender-Billed Weaver, Yellow-Crowned Bishop, Winding Cisticola, Magpie Mannikin, and Northern Gray-Headed Sparrow.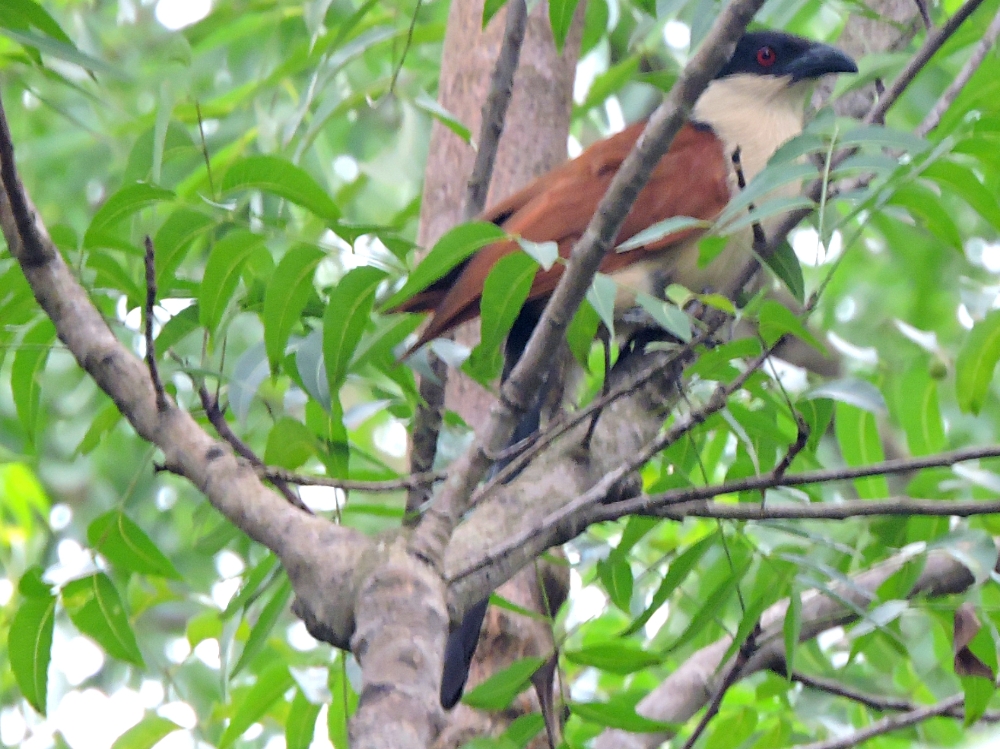 From that point on, new birds appeared at random locations, but those were frequent enough to be satisfying. Some of these were Ethiopian Swallow, African Hobby, Village Indigobird, Streaky-Headed Seedeater, African Palm-Swift, and a aggravatingly dim twilight sighting of Guinea Turaco. With the best observations including, Woodland Kingfisher…
…and Dideric Cuckoo, another Triple Bird Score, since it was seen at the Abomey WHS.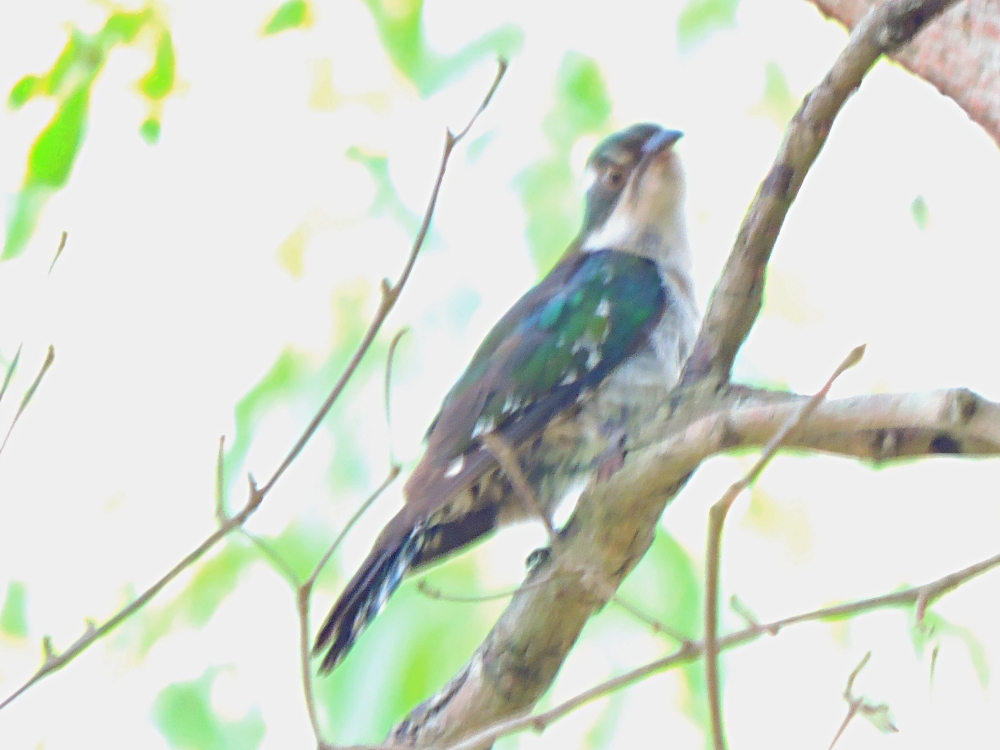 Also added were Piapiac, an oddball crow, with a long brown tail and a pink bill in juvenile birds…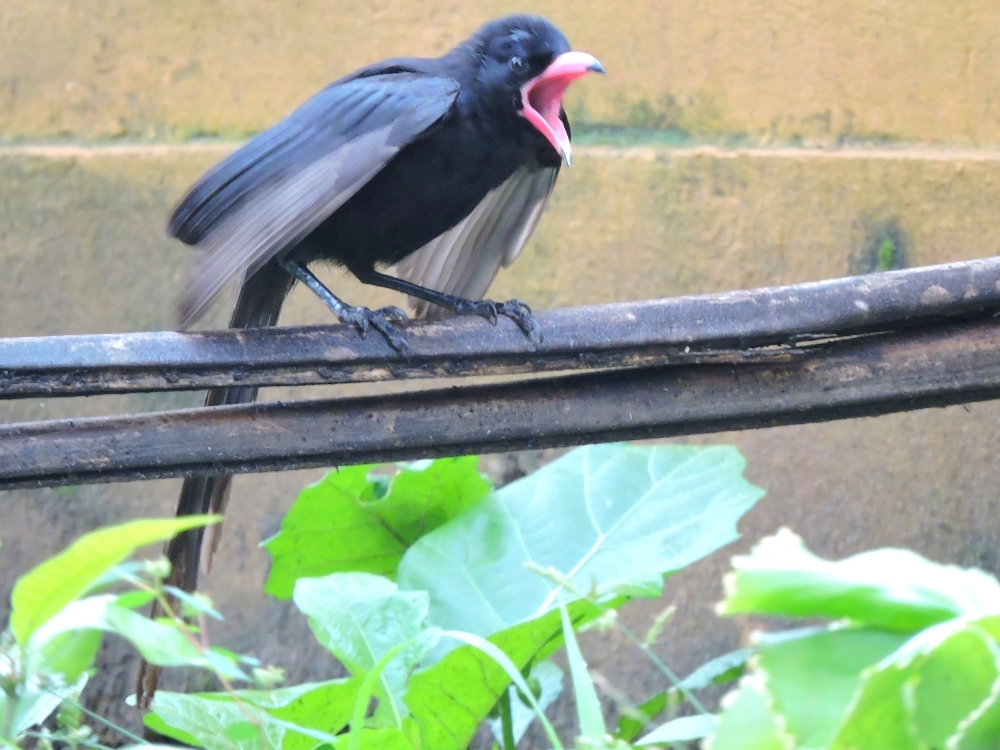 …the beautiful Copper Sunbird…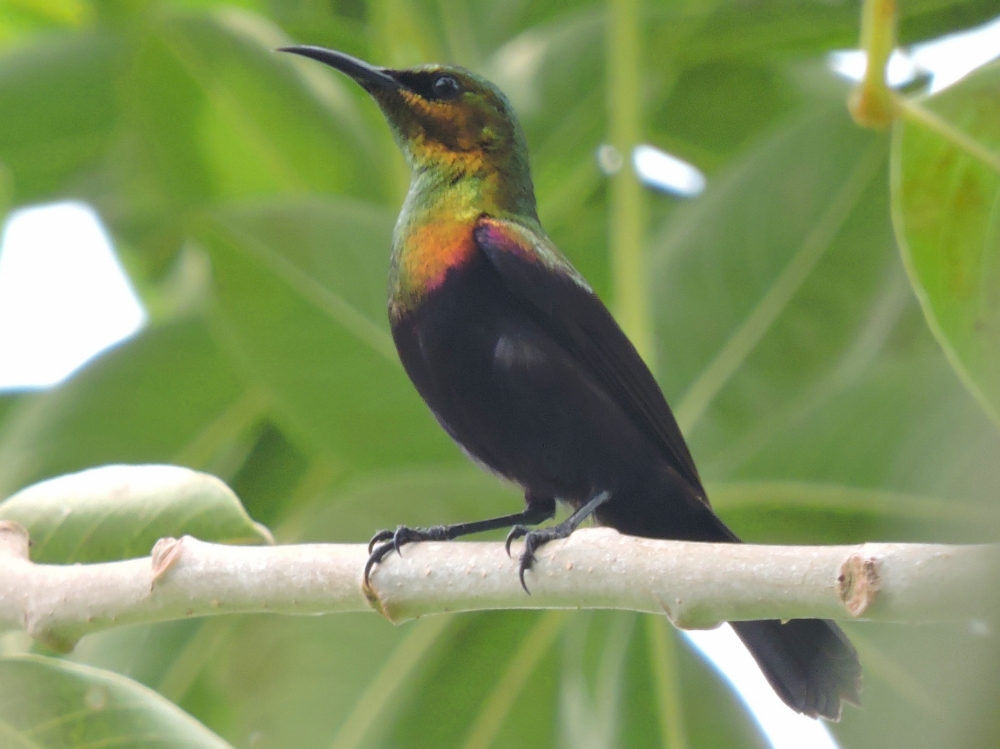 …Heuglin's Masked Weaver…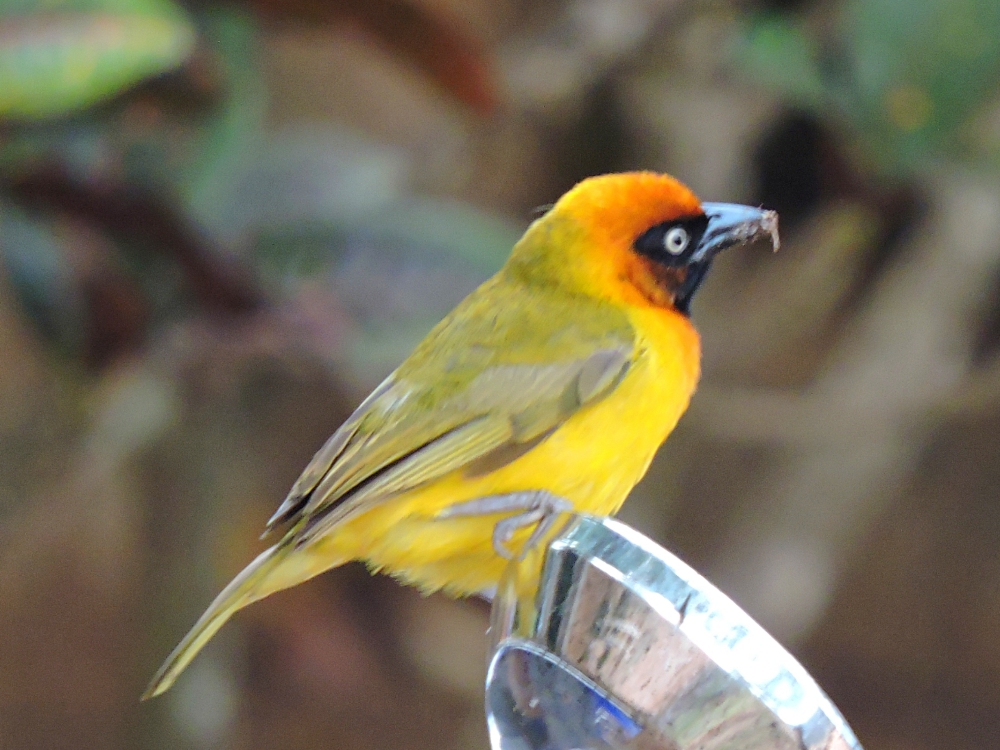 …and Black-Winged Red Bishop.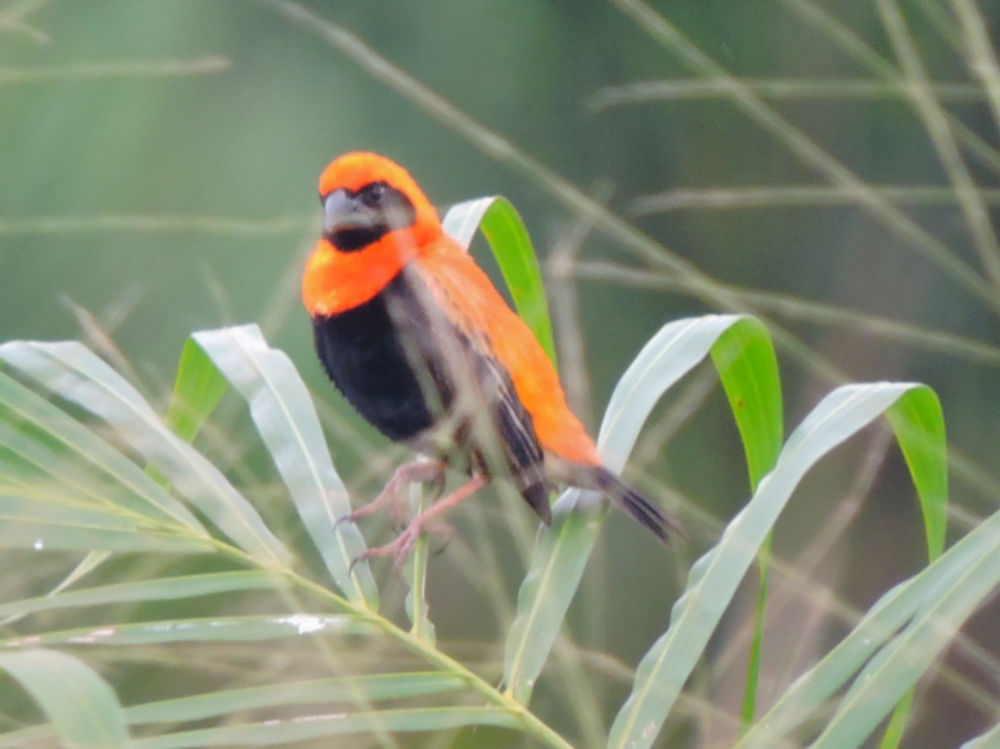 The only other specific Hotspot I visited was the Pahou Forest, a tiny remnant of primary coastal forest, just east of Ouidah. Things there started off a little slowly, but picked up before too long. However, I did miss a number of species due to the typical challenges of tropical forests. The brief, or distant, sightings included Blue Malkoha, Collared Sunbird, Splendid Sunbird, Black-Necked Weaver, and Gray Longbill, with the more interesting observations being Black-Headed Paradise-Flycatcher…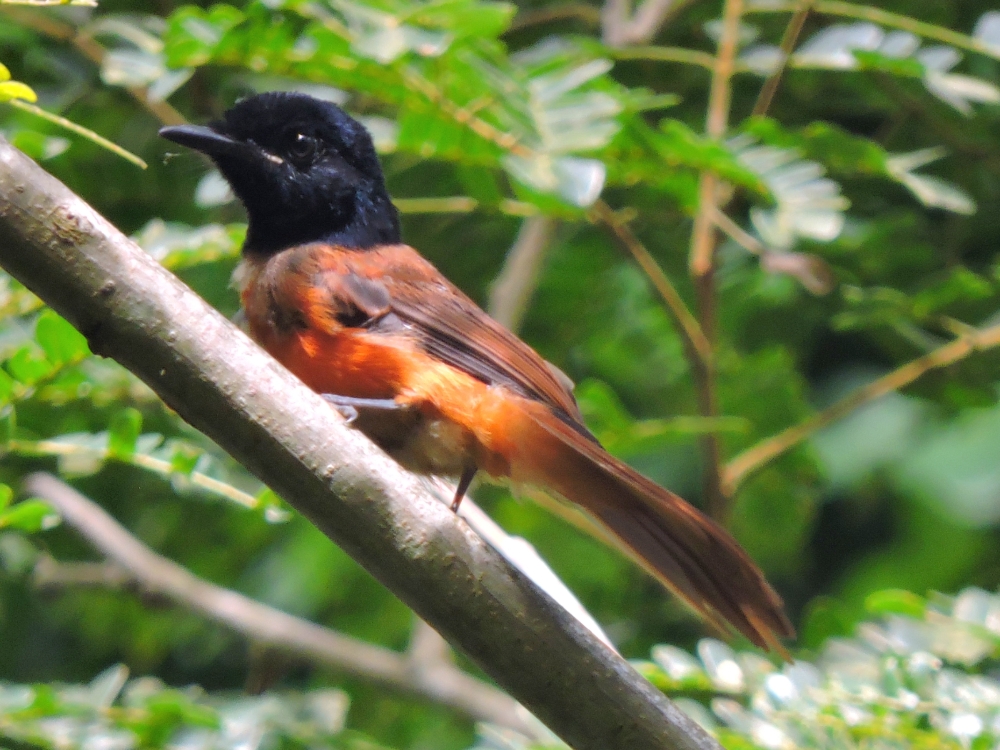 …Western Square-Tailed Drongo...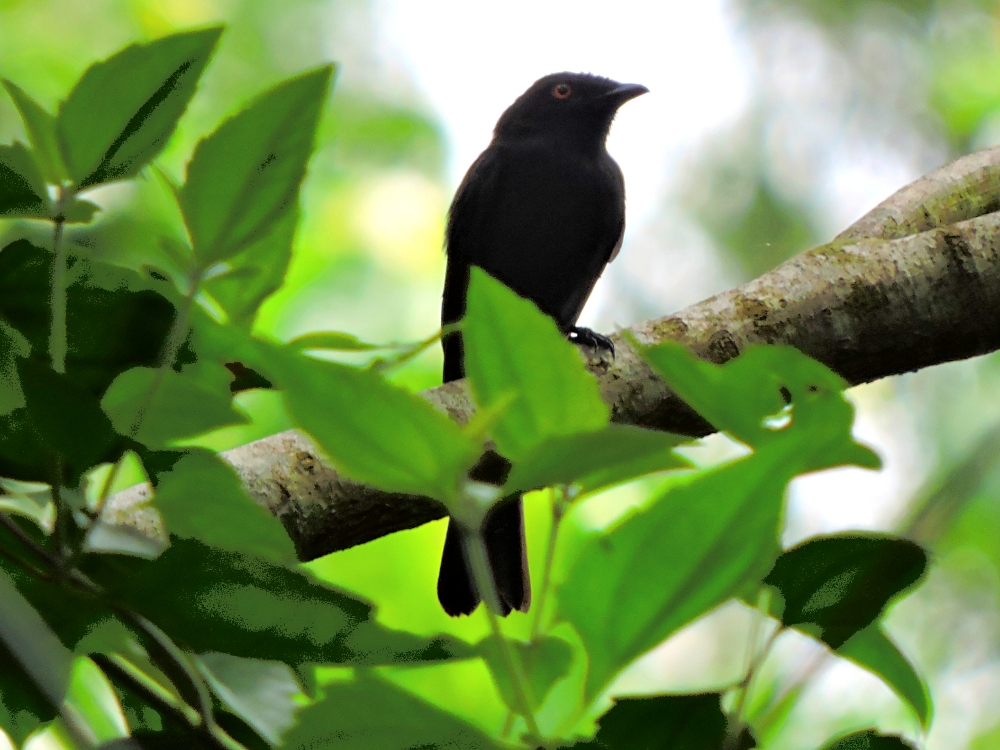 …and African Pied Hornbill.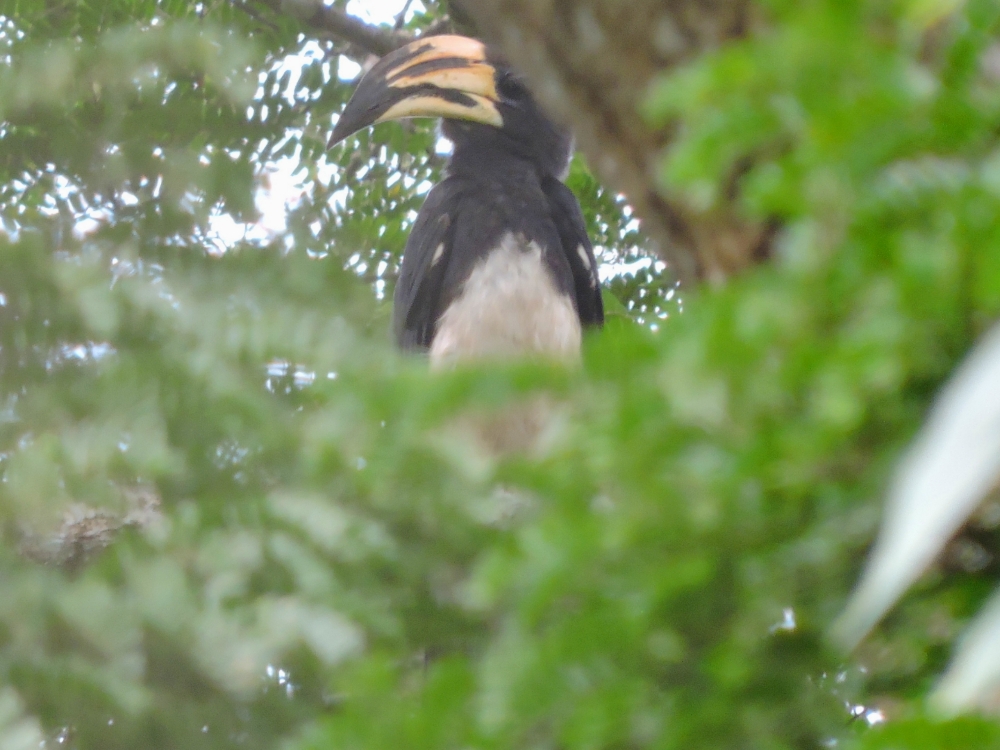 A total of forty-one life birds for a relatively brief visit to Benin, with relatively little effort expended, was an encouraging start to this hastily-arranged, but bird-focused section of the Tour. I am hopeful that this momentum will continue, and build, during the next few weeks, when some truly outstanding target species could possibly be seen.
~End~