The Wrong Way to Asia
September 01, 2020
CYCLING & TRAVEL
When you are in Eastern Europe, and you want your Tour to lead you eastwards, towards the Pacific Ocean, there are only three general routes available, a northern route, a southern route, and one that is, more or less, in between. Long ago, while in the early stages of planning the World2 Tour, I ruled out using either of the two southerly options for reasons including, the oppressive heat expected to be found in that part of the World during the summer months, general challenges resulting from terrain, infrastructure, and politics, and the fact that portions of those routes traverse areas through which I have previously toured. For me, that was fine, since the northern route was much to my liking, with many compelling sights along its path and a relatively relaxed geography. Therefore, I put forth a considerable effort to plot a lengthy Tour route that would let me visit almost all of the places I really wanted to see that were to be found in the World's largest landmass within the time allotted by the boreal change of seasons, and to do so by surface travel only: lots of cycling, a fairly significant amount of rail travel, and a few ferries. I expected to begin that section in Milan around the first of March, and reach the shores of the Western Pacific before the end of September. Of course, this was 2020, and even as the end of summer neared, the Corona Curtain was still effectively blocking eastward movement out of Europe. That particular barrier was not quite as impenetrable as its twentieth-century predecessor, the one fabricated from mythical Iron, had been. But almost.
A quick glance at any map or globe will reveal that any realistic northern route across Eurasia will spend most of its time in the largest country on Earth, Russia. That was indeed my plan, but with some diversions into neighboring countries along the way. However, at the close of July I was still in Ukraine and stories of travelers, or, more precisely, invaders, who waited too long to enter Russia, only to be clobbered by its infamous winters, weighed heavily on my mind. However, there was some reason for optimism, because in mid-July the Russian government announced that a few international flights would resume on the first of August. With the land borders still closed to tourists, this seemed like the only available possibility that would allow me to get back on track. Though I was loath to fly unnecessarily, I also did not want to miss Russia, if for no other reason, because the three-year visa I purchased in early 2019 was the most expensive such document I have ever obtained, by a wide margin, and I was still reluctant to see that go to waste. At the time, only flights from a small number of countries were restarting, and the two that could possibly work for me were Latvia and Turkey. Though I abhor flying in the wrong direction, then having to backtrack to the intended destination, for various reasons the latter choice was the better option for me at the time.
The announcement by the Russians, including a statement from someone who sounded like a high-level official, said: Foreign nationals who wish to enter Russia must possess a negative test for Covid-19 taken no less than seventy-two hours before departure. This all seemed fairly straightforward, so I purchased a ticket from Istanbul to St. Petersburg, to depart in early August. After a short flight from Kyiv to Istanbul, and a few days to visit that world-class city, I was ready to finally resume my eastbound Tour. After arriving at the Istanbul airport early enough to take the Covid test at the on-site testing facility ($35, results in 5 hours,) I took my negative results to the check-in counter, anticipating only the usual difficulties, and extra costs, of getting the bike on the aircraft. Moments later, I became crestfallen after being informed that the flight was on schedule, but only citizens of Russia or Turkey were allowed to board. All other passports were accepted only if the passenger needed to go to Russia to care for a sick relative, or other similar reason. Clearly, this was a huge blow, one that included a notable waste of funds, and that also had no obvious course of action towards a resolution at the time. However, as the old saying states: When life gives you Pomegranates, make Pomegranate Juice. Or something like that.
At the time, there were some indications, or, more likely, rumors, that one or two potentially useful countries might be opening up in September, and so I basically had a month to kill, and no firm ideas of how to spend it. Of course, with free time handy and a bicycle at the ready, working up a new tour is always the best option. Therefore, I spent some time plotting out a new route through Anatolia, a region full of historical sites and which provided the possibility of a few sightings of previously unexpected birds. What I came up with was a counterclockwise loop that would take me to several of Turkey's many World Heritage Sites, starting at Bursa, heading first down the Aegean coast, then curving back through central Anatolia towards a return to Istanbul. The distance involved would require three or four weeks, perhaps longer, depending on my pace, so I was not sure if I would have enough time to complete all of that. Additionally, I must admit that I was not particularly enthusiastic about that tour. Turkey, and its neighboring countries, are known for possessing a Mediterranean Climate, and, of course, this was where that term originated. Anyone who has been in central California will be familiar with that environment, and also for what it entails during the month of August, an absolute certainty of experiencing brown, dusty, and hot conditions. Having previously lived in that part of the USA for almost twelve years, I can state with some conviction that I have already had my fill of cycling in those circumstances. On the other hand, after months of delays, at least I would finally be in Asia.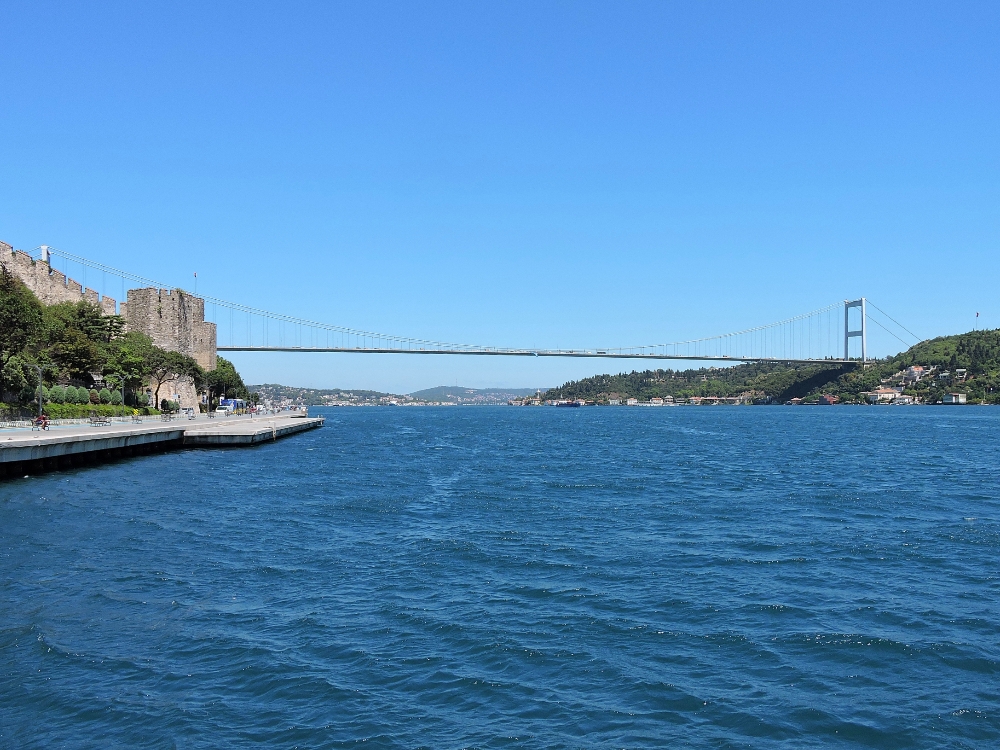 My route began after taking a short ferry from Istanbul to the southern shore of the Sea of Marmara, followed by a short thirty-kilometer ride to Bursa, a city of almost three million inhabitants. I normally would attempt to bypass such a large city entirely, but Bursa has a World Heritage Site so I planned to visit that during the afternoon. As it turned out, that was for the best since that measly thirty kilometers almost wiped me out. The route included a three hundred meter elevation gain, which would normally not be an issue, but I was soon hit by the realization that seven months in climates that ranged from chilly to pleasant had left me substantially unacclimated to the heat. Throughout Turkey the temperatures were not quite as oppressive as they had been earlier, when I was in Brazil. But almost.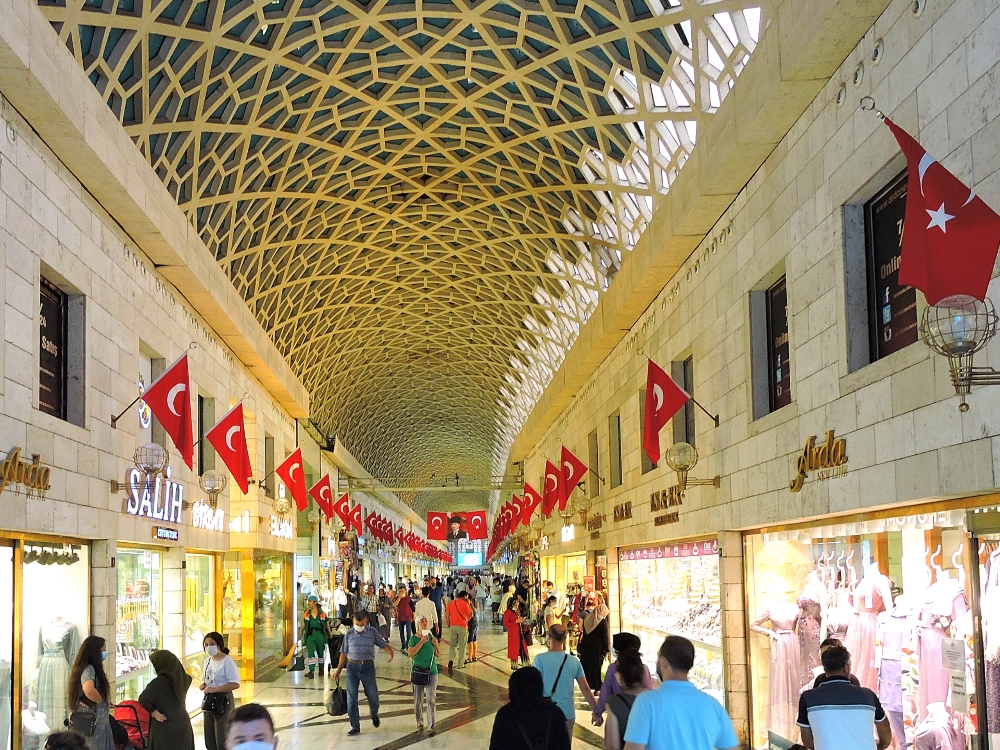 Yet, I continued on, with the next main stop planned at Bergama. However, it did not take long before two more negative factors made their presence known, the first of which is related to Turkish society in general. For several decades Turkey has been known as a modernized, secular nation, but in recent years it is frequently given as an example of one of several countries moving towards a more authoritarian system, with an additional theocratic component in this case. In most practical aspects, this did not affect me at all, however, one situation did, namely that Turkey has a significant program of Internet censorship in place. Most of the sites I use regularly were accessible, but, for some inexplicable reason, my personal domain has been blocked, or at least has not been whitelisted, in Turkey. That meant that to make any updates to this site I was required to use Web-based ftp, and VPN services. Those are often sensible precautions in any case, but to be forced into such actions for no good reason is incredibly aggravating.
The second detracting aspect of the route had a more distinct impact, however. Some time ago, someone in Turkey decided to upgrade all of the nation's intercity roads to four-lane, divided highways, and that change seems to have been fully completed by now. Consequently, there are almost no minor roads available to use and those that remain frequently dead-end somewhere remote, quickly turn into gravel surfaces, or steeply climb straight up whatever mountain might be nearby. Try as I might, I couldn't significantly eliminate the larger highways from my route. A few of them were full-on expressways, but most were available, if undesirable, for cycling. Only two positive comments can be made; the traffic, while usually quite heavy, did not seem to travel quite as speedily as it would on similar roads in North America, and the shoulders were full-width and perfectly smooth essentially one hundred percent of the time. That was not enough, however, to overcome the general dreariness caused by spending most of the time cycling on such unscenic roads. In fact, if my memory serves me, I believe that years ago, when I first sketched out the route for World2, I considered Turkey as a possible destination, but rejected it, primarily due to the design of its roads. The example in the image below was an anomaly, since, for most of their courses, the main highways were lined with unsightly light industry, fast food restaurants and petrol stations.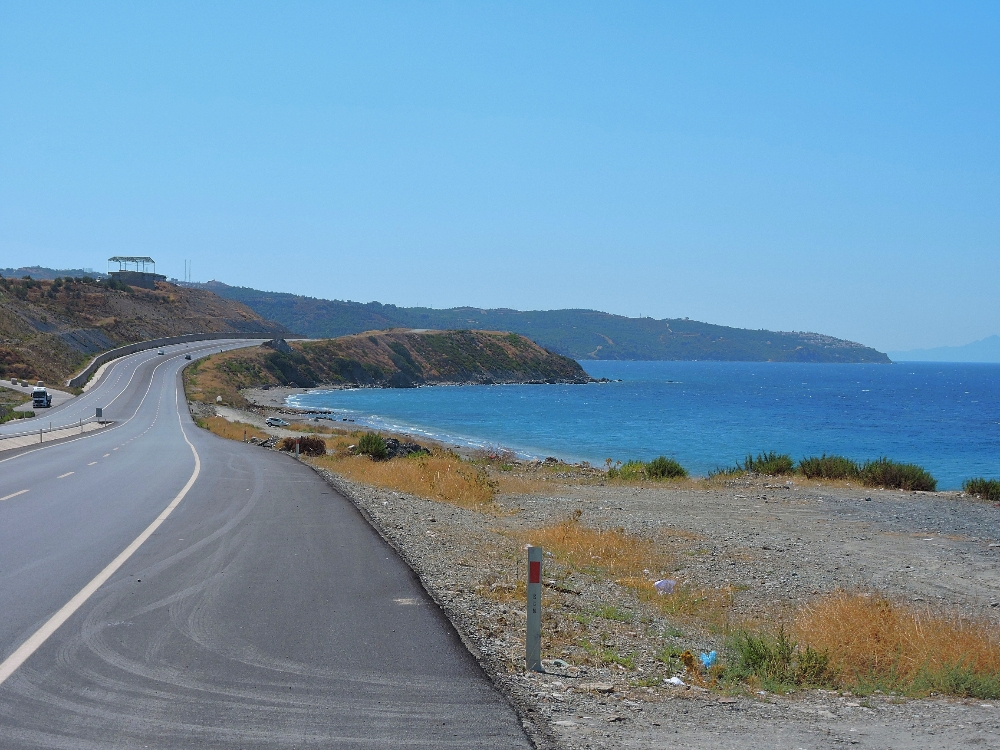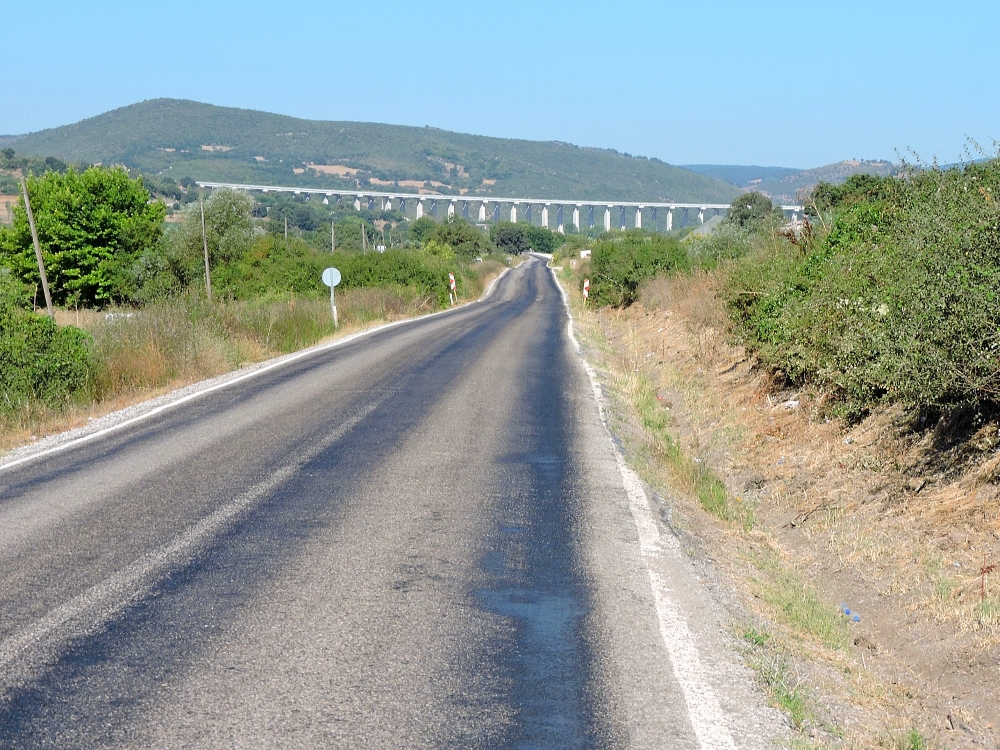 Because of these factors, on the day that I left Bergama I made the decision to cut out a large portion of the route that I had originally envisioned. Instead, I would go only just past the eastern turn at the south of the Aegean, and then transfer back to Istanbul. That would get me to five World Heritage Sites, but would only involve just over eight hundred kilometers of cycling, a reasonable count of WHSs, but a totally lame cycling effort for the period of a full month. With that change I was able to throw in a few short cycling days, as well as switch to one-day-on, one-day-off schedule, and that helped a lot in terms of the heat. Over the years, I have toured in around sixty countries, and while I have occasionally shortened a route for bad weather, or mechanical problems, this was the first time I have ever done so because I basically wasn't enjoying the conditions of the route. However, in this case, that decision felt like a relief. Had I been there during the Green Season, around February to April, I probably would have stuck with it for significantly longer, but not with this combination of adverse characteristics.
Only near the end did I travel through an area that was more agreeable to me. From the Aegean coast, east to the city of Denizli, lies a long valley created by the winding flow of the rather small Büyük Menderes River. Visually similar to the Central Valley of California, though not nearly as wide, the valley allowed for some better cycling conditions. The big highway runs along the northern edge, passing through cities that resemble Fresno and Modesto. Fortunately, on the southern edge the older, quieter, smaller road still exists and instead passes through a number of smaller villages that have much more character. I also found the River itself to have an interesting story. In the Classical Age, its name was spelled Meander (Büyük means big and Menderes meander) and in English that word has subsequently been used as the name for the action of a river creating a changing, twisting course through a valley, not to mention the act of a person wandering around aimlessly. It's always fun to see an actual geographic place that led to the creation of a word in our language, even more so this time, since I have been doing so much meandering lately.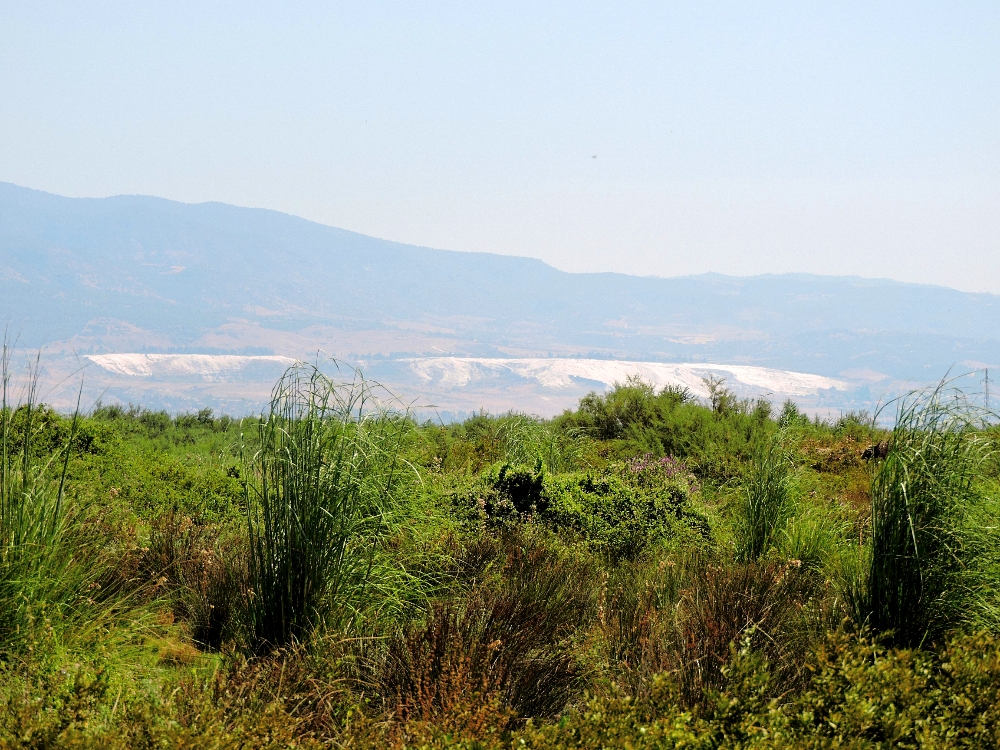 I still had a handful of days to kill before there would be any possibility of continuing eastward, but I decided to spend them just hanging out in a small village on the Black Sea coast, close the Istanbul airport, and sleeping for most of that time. Now, I do have a ticket to another country departing in a couple of days, but at this point I am not trusting any of the available information regarding how successful that will be. I may be allowed to board the plane, or not. I may have to quarantine, or not. I may be turned away upon arrival, or not. All of the uncertainties of this year are not the worst thing I have ever had to deal with. But almost.
Update
: Not surprisingly, Murphy's Law brings forth a fourth undesirable outcome. Flight out of Turkey :
Cancelled
. Next opportunity, after an additional week delay. Sigh.
~End~