Rideau Canal
May 13, 2019
WORLD HERITAGE
There are a few examples of historically important canals included on the World Heritage List, and they are not always the easiest sites to visit. More precisely, they aren't if you are the type of person who would not be satisfied unless you saw the entire length of the canal. Fortunately, I am not that type of person, and I will normally be pleased seeing just a representative portion, especially since, where canals are concerned, one end usually looks very much like the other. Since the western terminus of Canada's 200 km-long Rideau Canal, which stretches from Ottawa to Kingston, Ontario, was not far from my route, I was able to make a quick visit.
Built in the late 1820s, the Canal is a WHS primarily thanks to is status as the oldest continuously operating canal in the Western Hemisphere. However, these days its operation is only maintained for recreational pleasure craft, and, therefore, only in the summer season. While there is a station consisting of four locks at Kingston, I arrived five days before they were set to open for the year, and so the station was dry. Nevertheless, it was interesting to see the historic mechanisms of the locks, which are, even today, opened and closed using hand-cranked chains.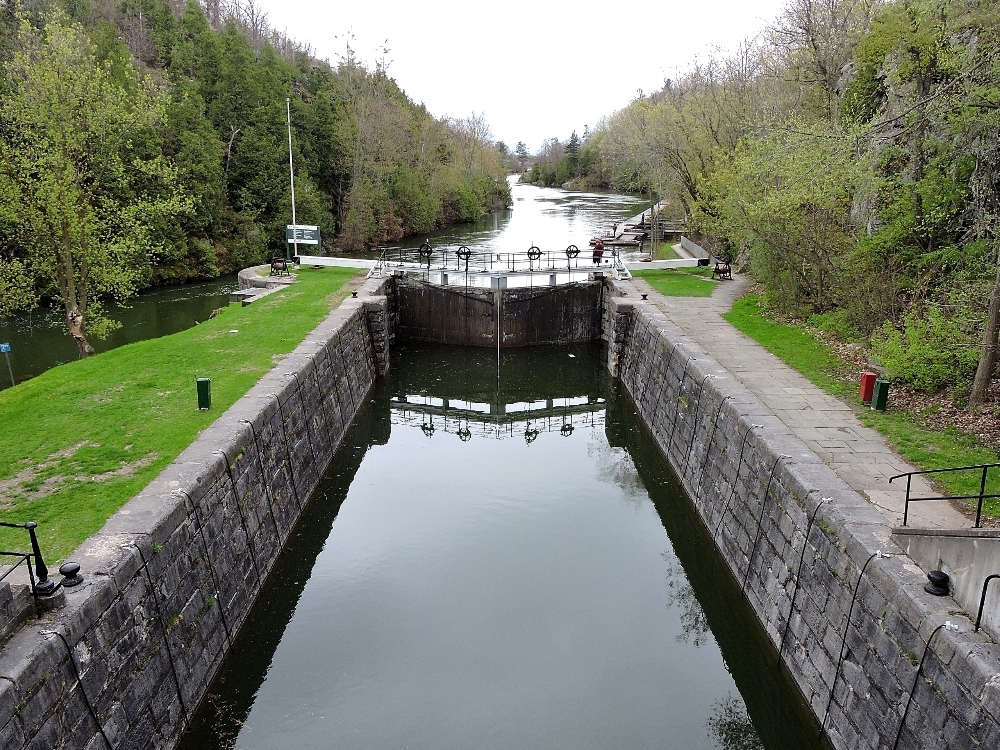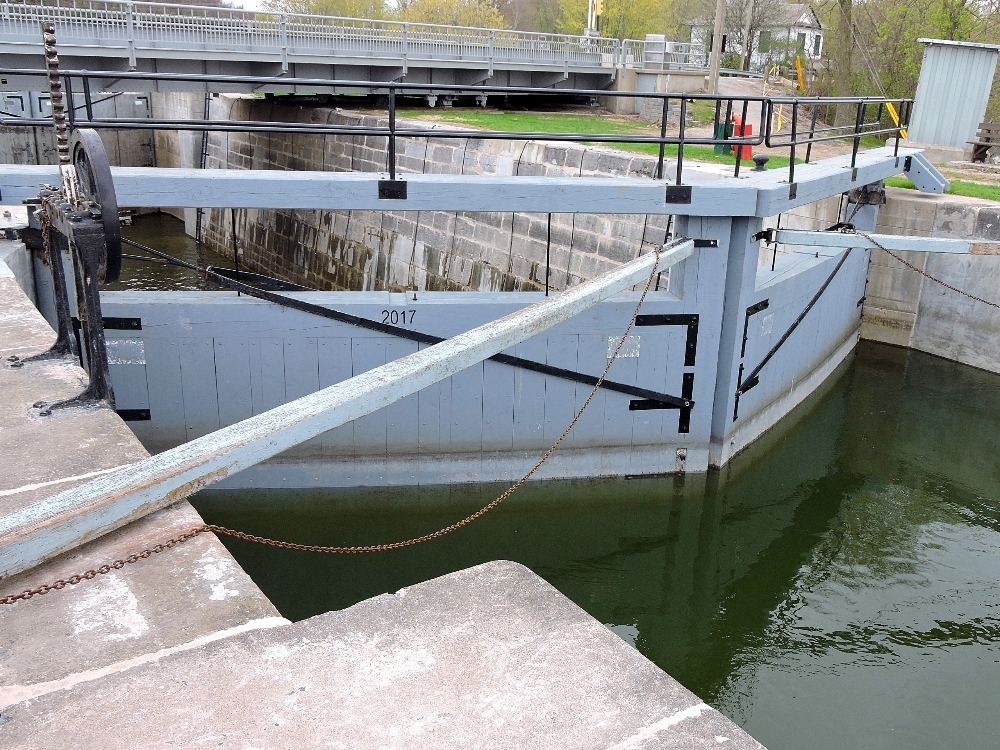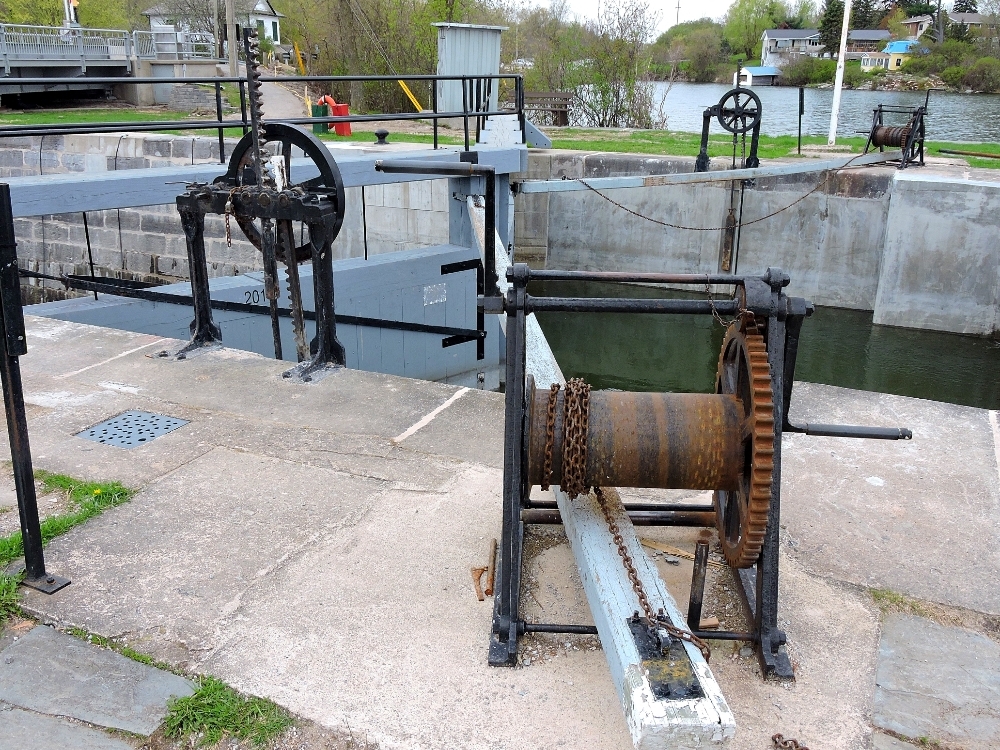 Initially, I was perplexed as to why the canal had been built, thinking it might have had something to do with tensions between British and French settlements in Canada. However, at the start of construction Quebec had been a British possession for over sixty years. Signage at the site revealed the real reason, however. The British wanted a secure transport route between Montréal and Lake Ontario in the event of an invasion—from the United States. Well, at least they were smart enough not to try to build a wall.
The Rideau Canal WHS also includes the major fortifications around Kingston, which were built at the same time as the canal. Most of these structures appear to have modern roofs, and other enhancements, and so may not be completely authentic. They can be visited today, but when I arrived, early in the morning, Fort Henry had not yet opened, so I had to be satisfied with distant views.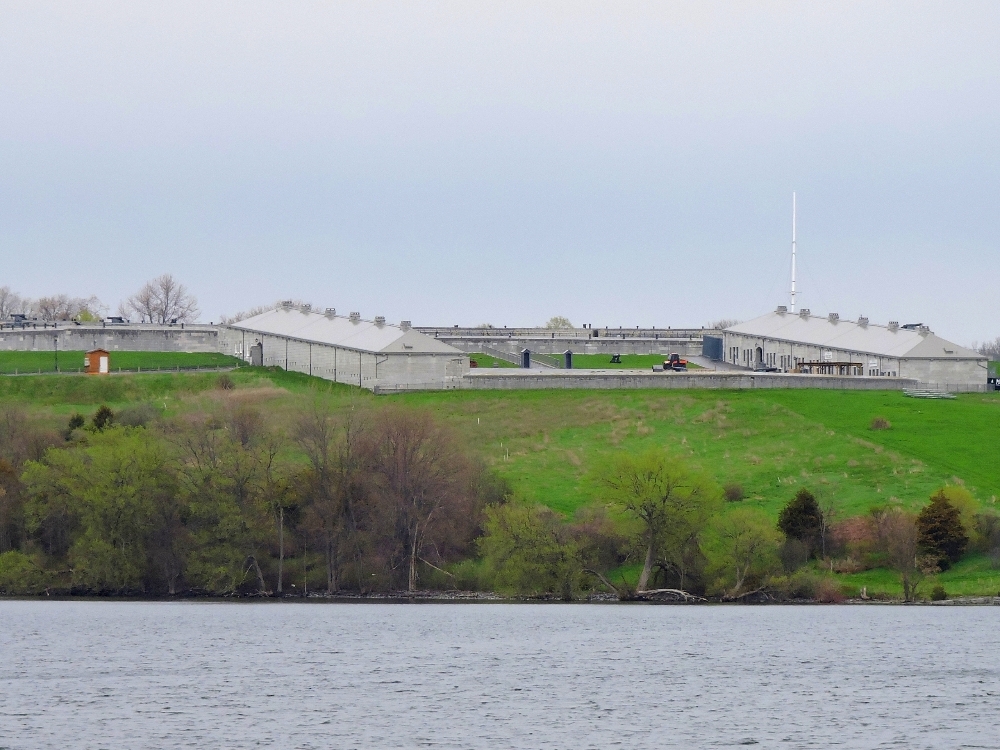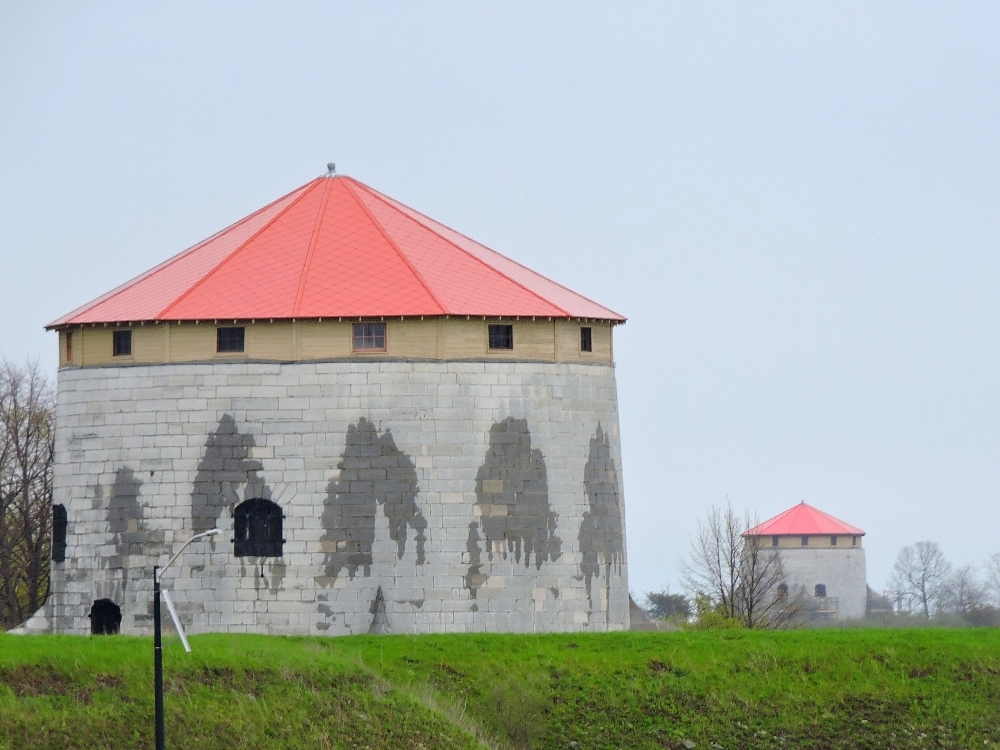 Reaching this site was reasonably convenient, involving two short ferry trips between New York state, Wolfe Island in the St Lawrence River, and the Canadian mainland. The lock station is just 12 km from the second ferry dock. I could have continued riding east from Kingston, but I have a few more places to visit in the US, and the more easterly crossings of the St. Lawrence seem to be rather unfriendly highways, so I returned back the way I came.
Given the inactive and closed status of all the locations at the time I was there, and the less-than-ideal weather as well, this visit may not end up as one of my favorites to a WHS, but it was interesting in any case.
~End~