Kleine Kanada
February 25, 2019
CYCLING & TRAVEL
In the German region of Baden-Württemberg, near the Rhine River, there is a small, otherwise nondescript, neighborhood where the streets have names like Alberta Strasse, Toronto Strasse, Victoria Strasse, and Ontario Strasse. Not far away, but a considerable distance from any major cities, is an airport hosting flights to southern European destinations on discount airlines and numerous small corporate aircraft. How did this come to be? As it turns out I have known the answer to that question for many years, and so desired to include that area on my route during the World2 Tour. If you look at certain maps, you may see this neighborhood labeled as Kleine Kanada.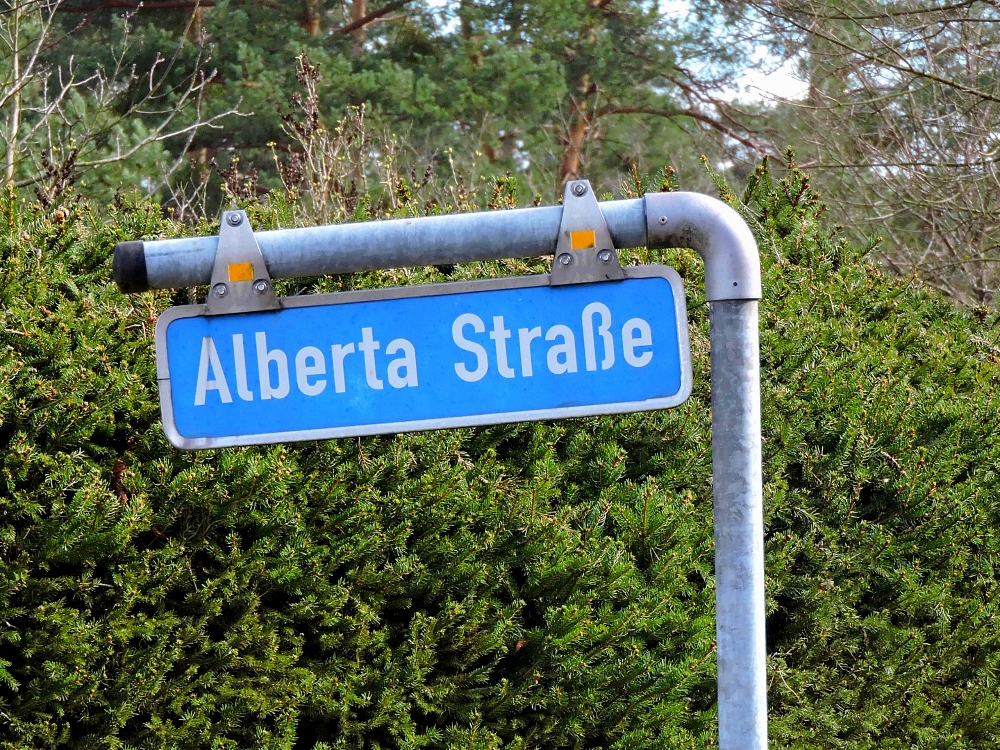 My mother's name was Rose Matei, and she grew up on a family farm located on the Prairies of Alberta, Canada, to the northeast of Edmonton. Eventually, the family moved to that city, but before long she began to feel somewhat restless even there. Her older sister had recently enlisted in the Royal Canadian Air Force, and so she soon decided that she would do the same. It was not a simple matter, however, as Alberta had already filled its quota of recruits for that year. Undaunted, she moved to Vancouver, where there were still spaces available, and joined from there. Her assignment was to the newly created RCAF 4-F Wing base in Baden-Söllingen, Germany. That site was part of Canada's commitment to NATO, and it existed there for the duration of the Cold War. Fortunately, there were no active hostilities in Europe during that period, and since my mother's duties involved logistics at the base, and not aviation, she had a safe and enjoyable two-year service there in the mid-1950s.
The base was active for forty years, until it closed 1993, not long after German reunification. Today the history of the site is only subtly revealed, unless you know what you are looking for. The original airfield runways were converted to the regional Baden-Airpark, which in all respects resembles a typical small airport. This former Canadian aircraft is on display in the nearby village of Söllingen, though the jets employed at the base during my mother's time there were a generation or two earlier in design.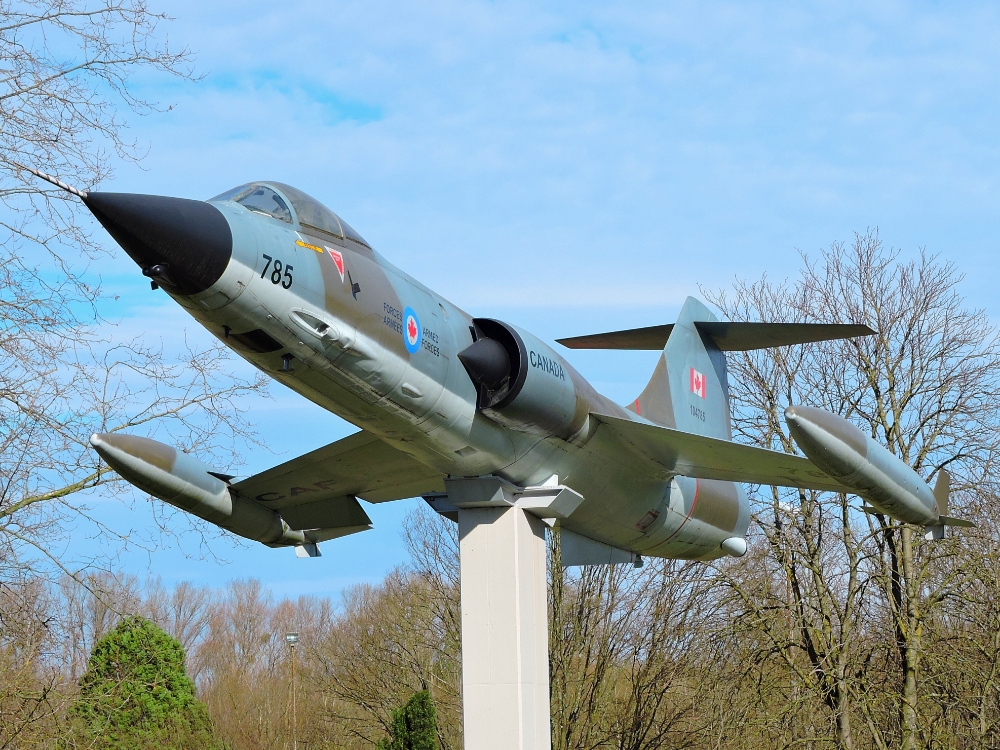 The buildings shown below were the base housing units back in those days. I do not know exactly which one was hers, as they are virtually identical, but we have photographs of her and her friends sitting on one of the small porches. Today they are being used as basic apartments, probably for recent migrants to Germany since I heard a few different languages being spoken there.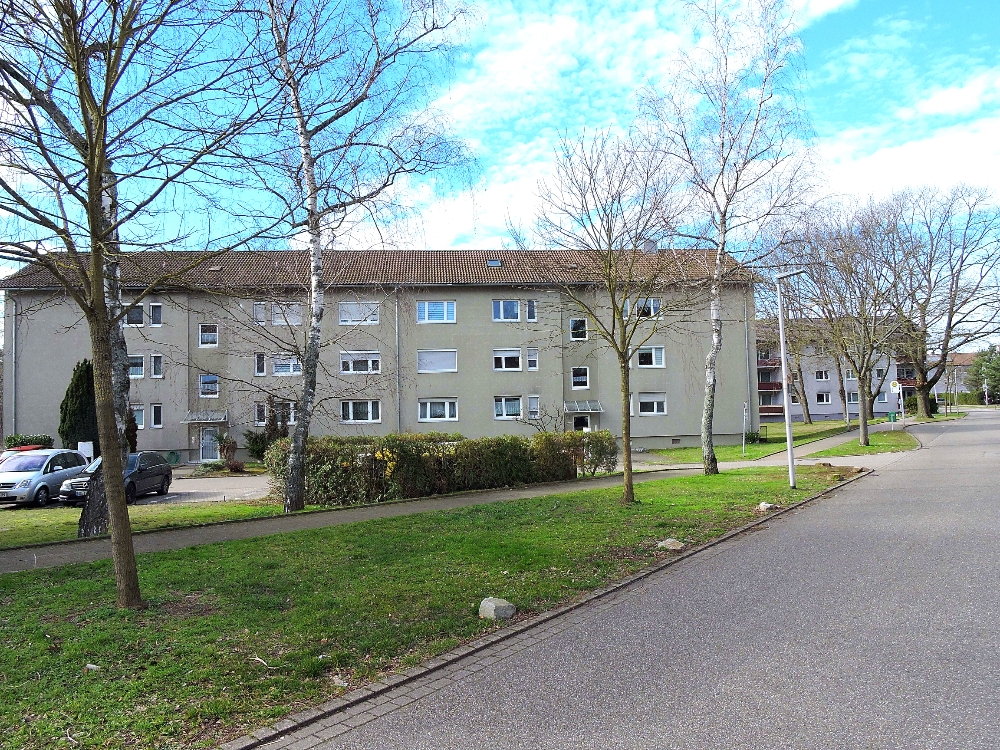 I can't really say exactly what this little building is, but based on the signs on the door, it is probably part of the electric grid. A former graffiti artist, who now paints more permanent outdoor works, has decorated it with Maple Leaves and Canada Geese. Perhaps a Moose would have been a nice addition. Amazingly, the little device by the door is actually a cigarette vending machine, something I have not seen in a long, long time!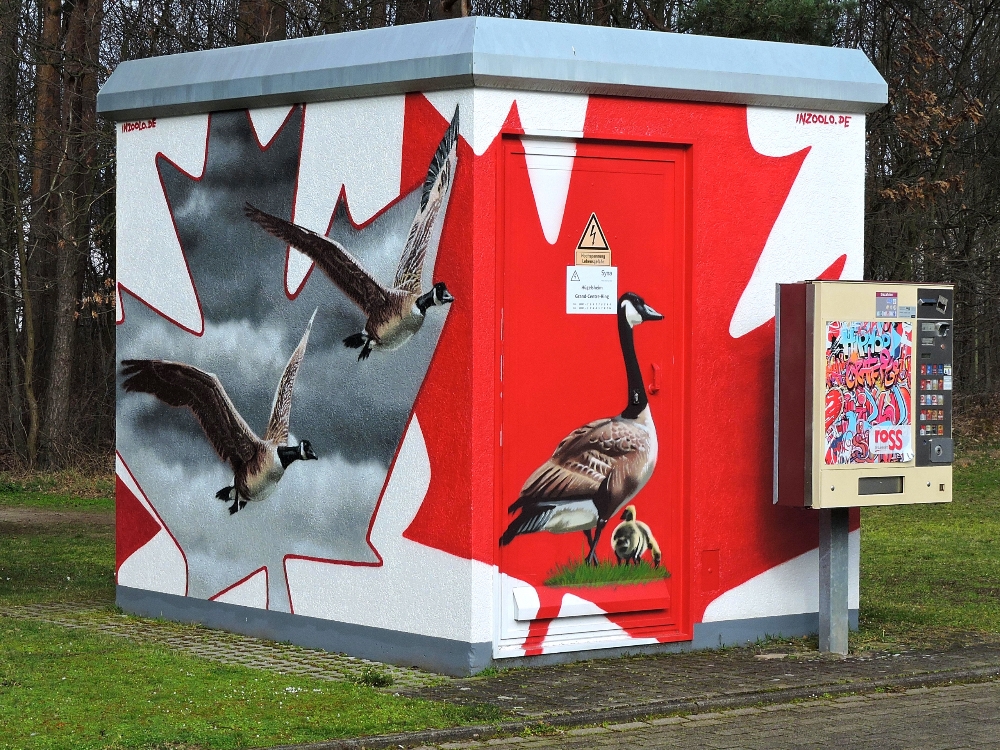 Also in Söllingen is a small cemetery that contains a monument to the Canadian forces, especially those who died during their service at the base. Obviously, my mother returned to Canada safely, where she shortly married my father and moved to his country, the United States. I don't know if she knew any of the people who are memorialized there, but I am sure she would have appreciated the sentiment in any case.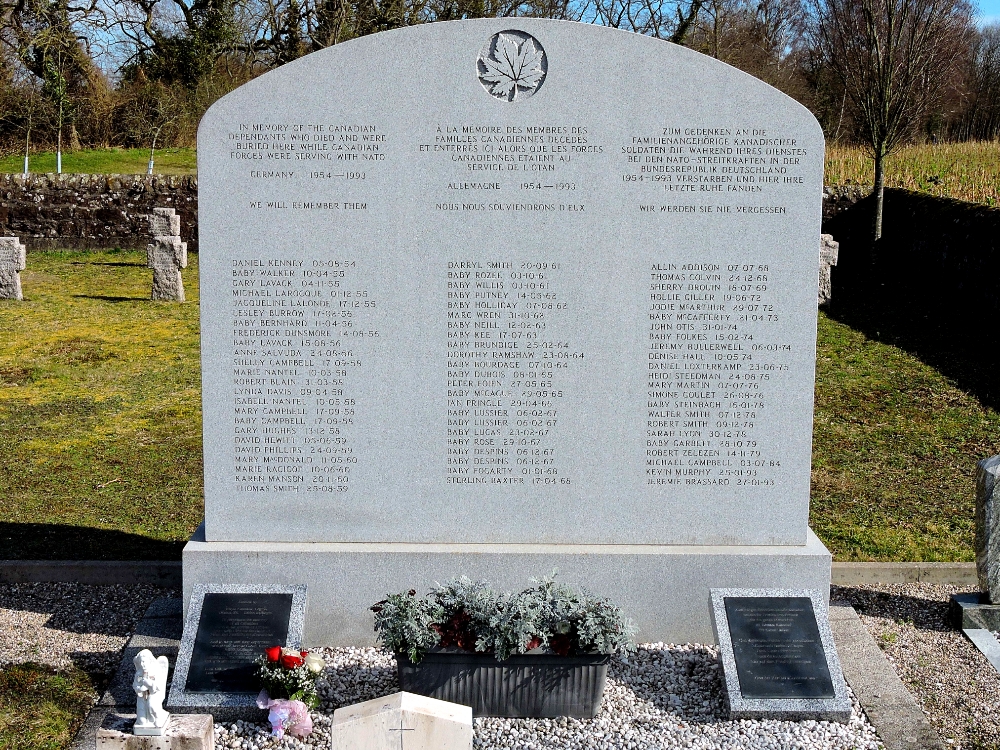 It is safe to say that her motivations for joining the RCAF did not include any particular love of aviation, and while she was proud of her service, the primary reason she chose that path in her early life was that she wanted to see the World, or at least as much of it as she could. In her relatively short time at the base, she was notable for using most of her free time to travel, taking multiple trips through western and central Europe, Scandinavia, and even north Africa. Unfortunately, the village where her grandparents lived before emigrating to Canada fifty years earlier was, at that time, behind the Iron Curtain so a trip there was not possible, which was surely a big disappointment. I fondly remember the countless hours spent when I was a child as my family viewed the slides she brought back from those trips. Perhaps that was the origin of my habit of making travel slideshows that are so lengthy as to seem virtually endless, so much so that few people can endure them completely.
While we both enjoyed seeing new places, and capturing many photographs of them, the similarities in our travel styles basically ended there. Her favorite thing to do when arriving in a new city was to take a bus tour, preferably with a group, and she certainly felt more comfortable if most of the details had been arranged by a professional. I, on the other hand, prefer to go solo, primarily using a bicycle, and shudder if someone else tries to tell me what I am supposed to see and do. My style of travel would never have crossed her mind when she was young, and, indeed, when I started my first tour, many years ago, she was terrified. There is nothing wrong with that, of course, since everyone should be able to explore the World in what ever way provides them the most enjoyment.
Here is my mother Rose, just before her service ended in 1956, when she was given the prestigious honor of Airwoman of the Month. I think that she would have been pleased to know that there are still some reminders of that time period visible today in Germany, and that I had the opportunity to see them.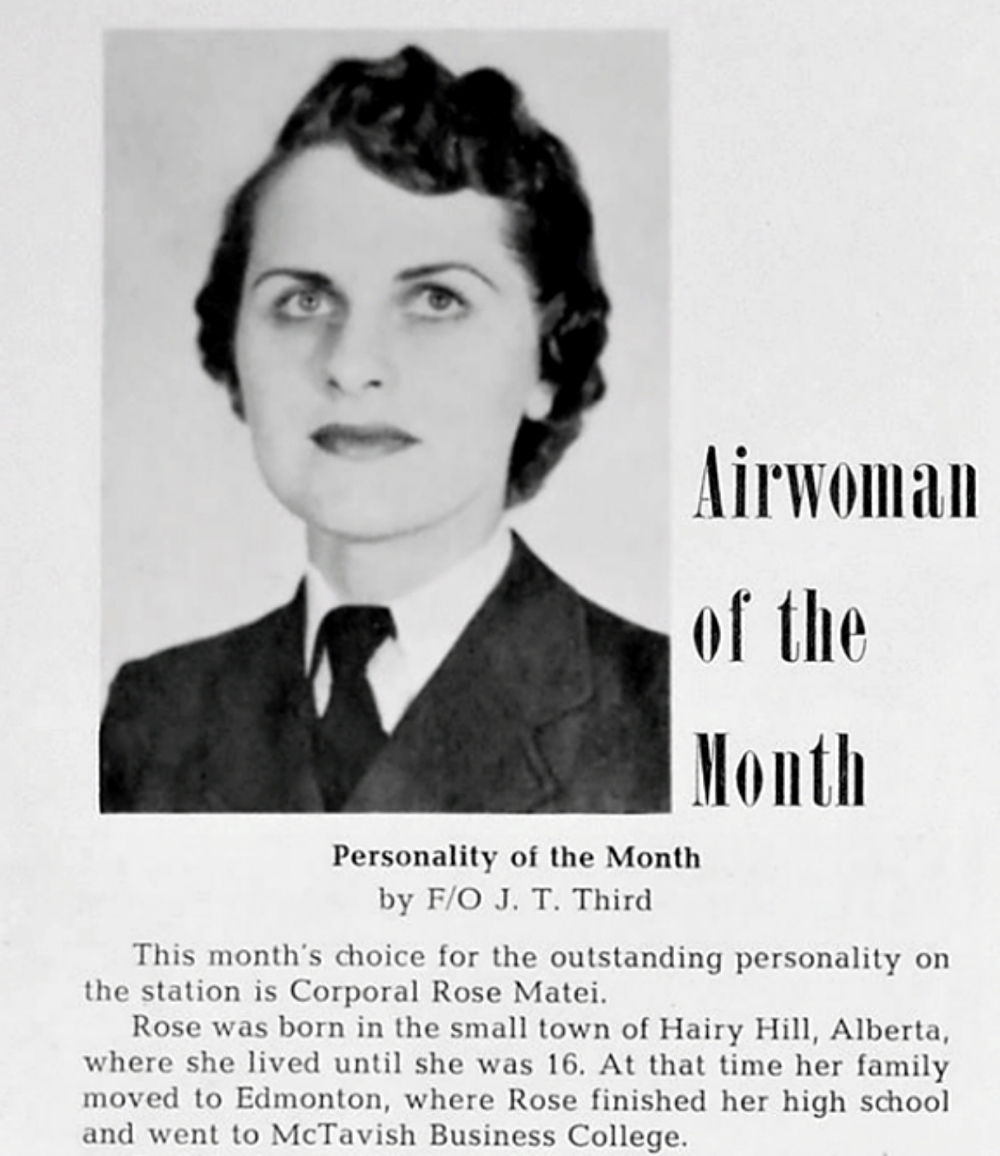 ~End~