Tour of Madagascar: April-May 02003
Note: My second tour on Madagascar, as part of my Tour of Gondwana is now complete! For a much shorter report on that (much shorter) tour look HERE
As the year 02003 began I, once again, began to feel the restless desire to leave my everyday life behind for a while and further explore our world on another bicycle trip. My experiences in Cuba the previous year had only whet my appetite for traveling in an exotic destination infrequently visited by others. This time I chose the island nation of Madagascar because of its diversity of geographic features and its unique flora and fauna. As it turned out, though these things were as impressive as I had hoped, this trip was about much more. In fact, the cultural experience actually overshadowed many of the other pleasant aspects of my visit.
Though this was not my longest ride, and was probably one of the most difficult trips I will ever undertake, I think that it will long remain among my favorites. Please read ahead if you would like to share some what I discovered for myself along the way.
Soava Dia!
Introduction & Basics ~Go There~
The national colors of Magagascar are as follows:

White: Symbolizing Purity, as in Silver, the Traditional Metal of Malagasy Adornments.
The wonderful Malagasy people, their history, language, and society;

Red: Representing the Red Earth of the Island, and the Blood of the Zebu.
The topography, roadways, and transport of Madagascar;

Green: As Seen in Nature, and Especially Rice, the Lifeblood of the Malagasy.
Flora and fauna, Climate, Food and drink;
Odds and Ends: Transport to the island, Visa, Money and costs, Health and safety, Equipment.
The Map of the Trip: The key to any good tour is the places you are fortunate enough to visit.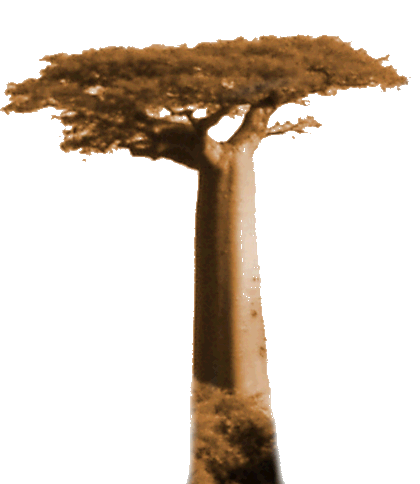 Antananarivo to the West Coast and Morondava
A Man and a Bike Against the Sea
The Southwest and Toliara
The Infamous Road to Fort-Dauphin
The Big Wait
On the Road Again and Tamatave
The Wet Northeast and Maroantsetra
The Journey's End, Slightly Too Soon
Next: As Much Background as I Can Manage...
~Go There~